Socialist Realism Art & History Tours

One aspect of Albanian culture that interests us is Socialist Realism art – of which Albania has in abundance. The communist regime took the visual arts very, very seriously and the country is peppered with their works, from mosaics to monuments (many of which are now sadly vandalized or have simply been neglected.)
You can visit the National Gallery of Arts in Tirana to see its collection of Socialist Realism art, but without any context or in-depth descriptions, the works can sometimes be a little perplexing. This is why we try to arrange for our clients a visit to the gallery with one of Albania's finest Socialist Realism artists, Robert Permeti. Those who have taken the tour with him before have been moved by his stories and have learned a lot about the time period.
Check out the Socialist Realism tour we offer!

Before the tour we met Robert at his studio, where he showed us some of the works that aren't in the gallery, giving us the back-stories to the paintings, and a fascinating insight into the politics that governed Albanian art under Communism.
We then visited the gallery itself, where Robert was able to bring to life the works, and tell us something of the artists who created them.
If you'd like to tour the gallery with an Albanian Socialist Realism artist (not necessarily Robert Permeti; we are friends with many other fine artists of the same epoque) then please do get in touch. We'd love to put together something special for you.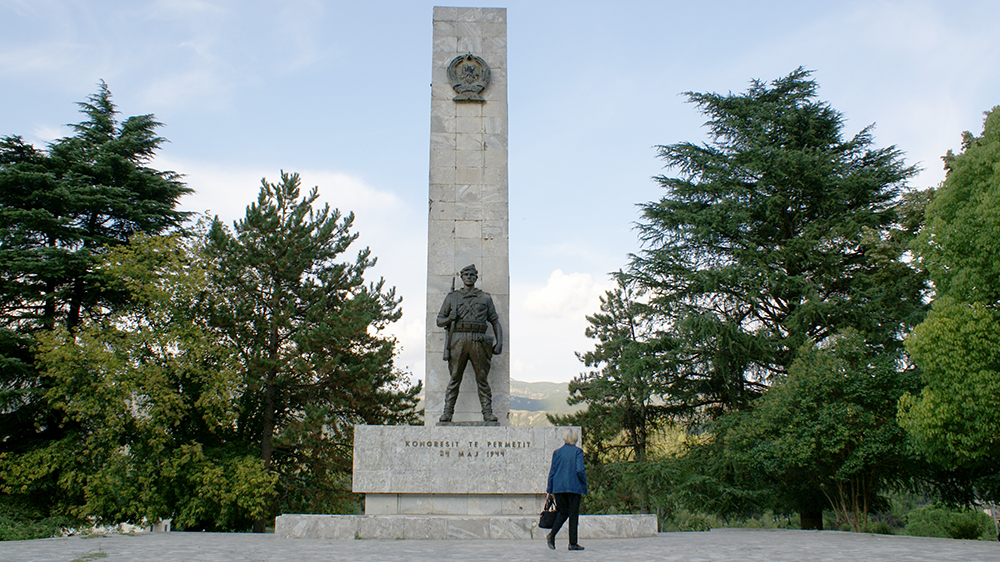 Starting from February 2016, this tour has been running hundreds of times and everyone on it, simply loved it! Do get in touch with us for confirming!