Bunkers & Beaches

This tour is extremely unique and is designed for those with an interest in the bizarre sides of history. We started running this tour in 2015 for travelers, artists and journalists alike and it was a huge success! We are not exaggerating when we say that we're quite knowledgeable and good at doing this – it is something our company is specifically known for! 
The 700,000 bunkers of Albania, while arguably an eyesore, add character to the landscape and tell us about the mysterious nature of communist rule under Enver Hoxha.  
This flexible day tour offers a chance to explore these concrete curiosities and enjoy some time exploring other parts of Albanian heritage
.  Of course, we'll impart historical information, too! Some of these bunkers were HUGE fall-out shelters intended to house members of the communist party.  Here is a
fantastic article
written on them (but we will impart many more personal stories, too!)
Let us know which day you are coming and we can work out the details from there. We will indulge in meetings with local people to hear about their lifestyles through personal stories, visit impressive bunkers of all sizes, enjoy plenty of gorgeous landscapes and see some interesting communist street art. In the warm season we can certainly end this tour with a refreshing swim in the shallow waters of Albanian Adriatic. During the cooler season, or if you're not interested in swimming, we'll bring you to eat instead! Durres has a fine offering of restaurants, including many seafood ones!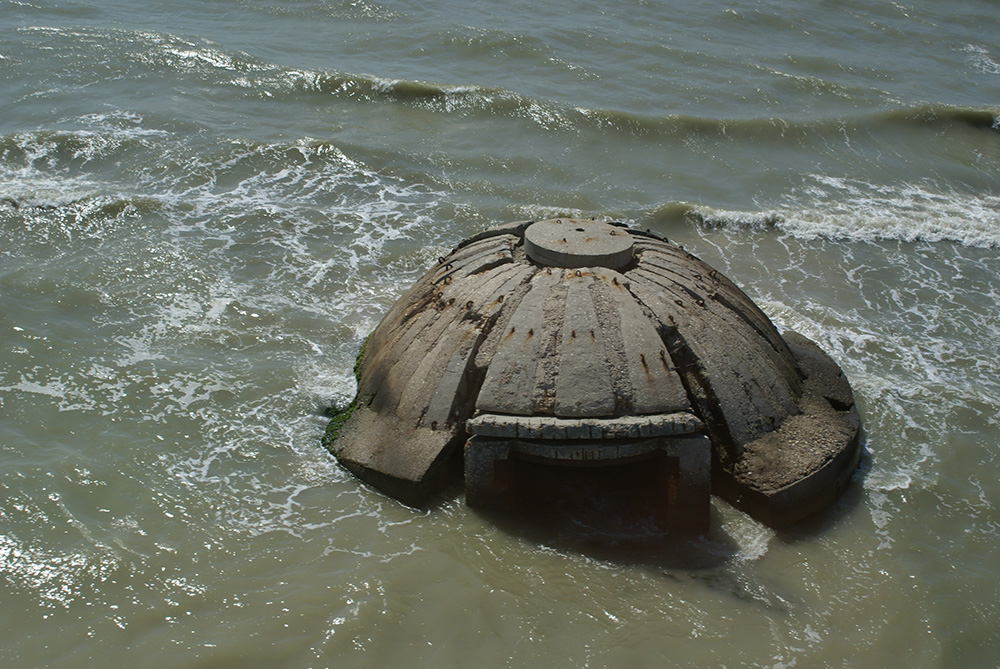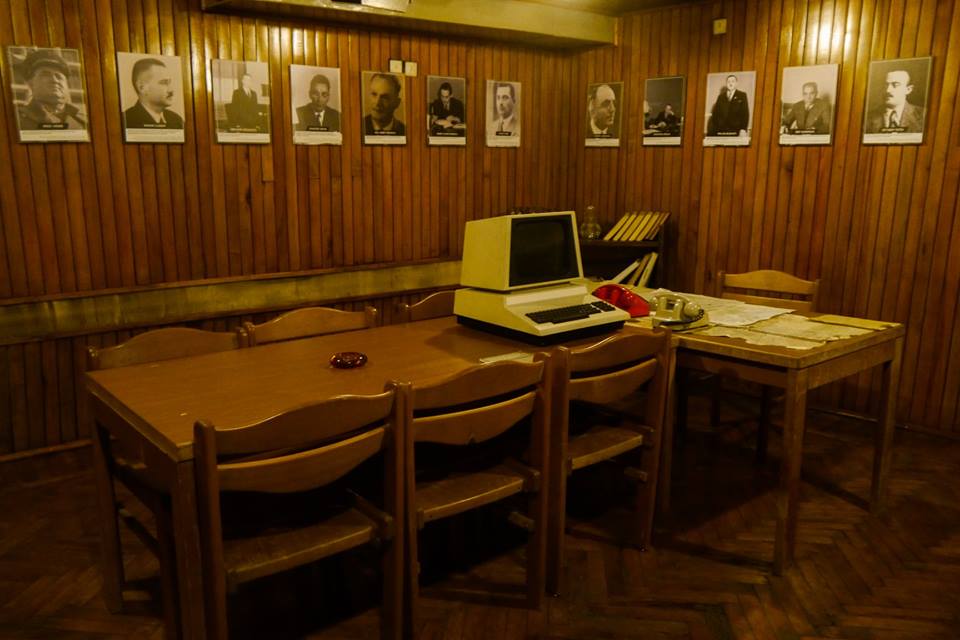 Itinerary Options (Flexible According to Your Interests)

In the morning, we'll drive west from Tirana towards Durres to explore the countryside and meet with local people, visit impressive bunkers of all sizes, see plenty of landscapes and check out communist street art!
There is an option to see one or both of the famous BunkArt galleries (1 &2) in Tirana, which recently reopened its doors to the public after a period of silence.
We can end the day in Durres (which has more bunkers but also a beautiful pine forest, sandy beaches and plenty of tasty Albanian beer and food.)
If the season is right, we can visit derelict Sazan Island, full of ex-military buildings and bunkers (and Albania's only island!)
If interested, we can add a visit to the Roman Amphitheater of Durres and some of the city center attractions too! We can add a trip to Apollonia or include some bird-watching in the Karavasta Lagoon. The day is yours!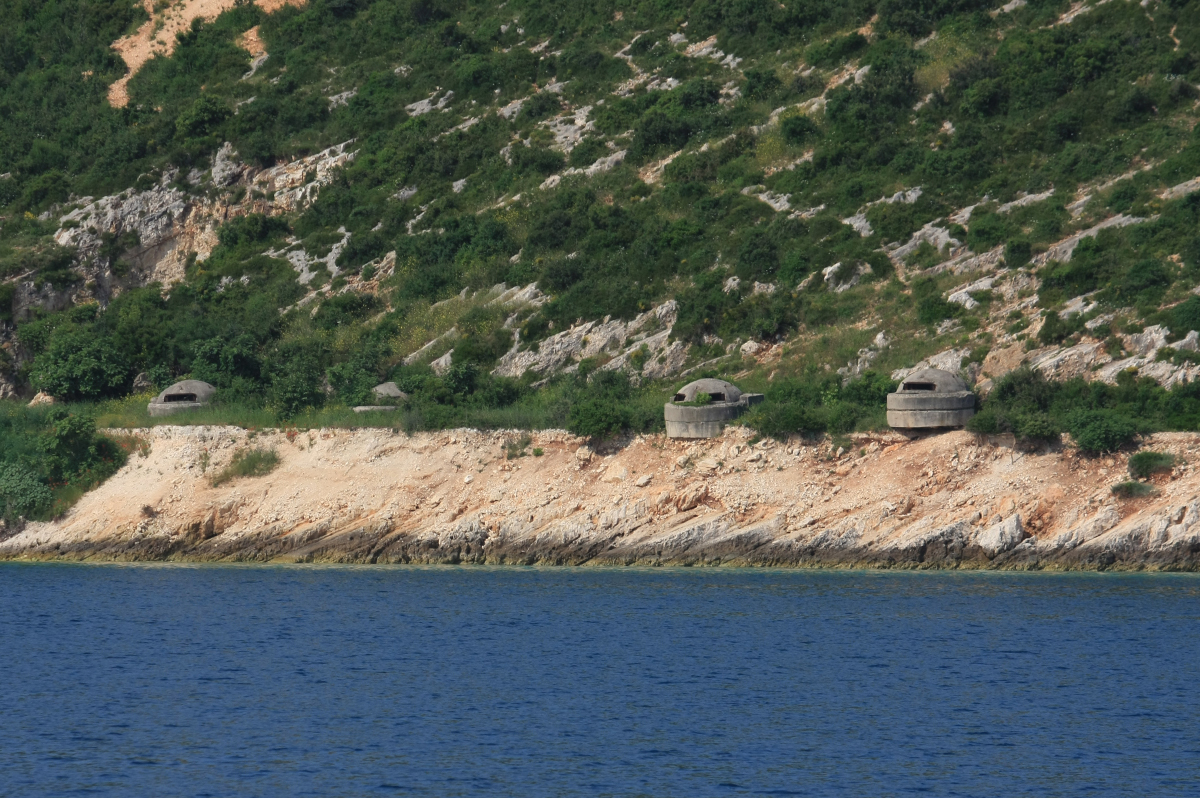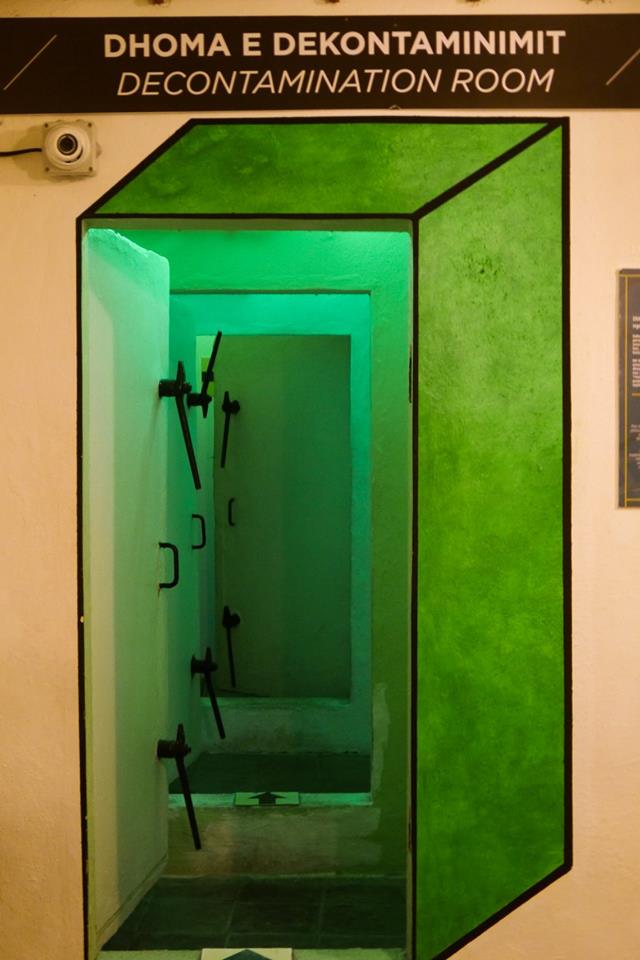 Price and Information:
This tour is offered as both a private tour and a group tour! 
Please use
this contact form
to sign up – it will provide us with all the information we need from you including your pick-up address, number of people, date and any special requirements.
Private tours can be done any day of the year according to your needs.  For private tours we can offer pick-ups in Tirana or from another spot like Durres (the price will change if the pick-up is outside of Tirana.)
Group tours leave on specific days between April 15th – October 15th of the calendar year.  The Bunkers, Beaches & Art group departure days are offered on Mondays, Wednesdays, Fridays and Sundays.
How the Group Pricing Works
Since we cannot know how many people might show up on any given day, 
we will initially quote you the
tour price depending on the number of people in your individual booking. 
However, should we have more people sign up, the final price will be reduced on the day of departure – you could end up saving money and meeting people!  For a clear group calendar,
click here
.
Payment Options: We accept bank transfers, PayPal and we have a debit terminal/POS available at our Castle Kiosk Tourist Office in order to accept Debit, VISA and Mastercard payments (please keep in mind that 5% of the total will be added for the latter option.)  We can also accept cash payments where applicable.
Price includes:
All expenses for your guide/driver.
Fuel and AC car rental.
Entrance fees.
A refreshing Tirana or Korca beer.
Local taxes.