The Lepidopterist tour of Albania


We had our very first lepidopterist tour of Northern Albania in the summer of 2016 and it was a lot of fun! For those who are unsure, the northern part of Albania is an enchanting land of mountains, valleys, beautiful traditions and interesting folklore! (And yes, there are lots of butterflies and moths!)
In 2016 we had a surprising adventure with a fantastic bunch of butterfly and nature connoisseurs that did help us learn and understand so much about our natural world!  With endless enthusiasm, persistence and hard work we did enjoy the company of some of the most dedicated lepidopterists ever.
We do have good reasons to  believe that if we will manage to have this tour running, we will be led by eventually one of these great specialists and gurus of specially butterflies but also moths, flora and fauna too.
We'll be most happy to arrange longer stays if you're interested in Albanian mountains, beach or city stays.
We want to see how much interest we can gather for this trip! If you believe this sounds like something you'd love to do, please drop us a line at: contact@albaniantrip.com! If you have a small group ready to go, even better! We have picked the set dates for this summer, hoping to get a little crowd of enthusiasts together but we are open to negotiating with you on other dates according to your timing and interest:
July 1st – July 7th, 2017 (contact us for more private arrangements and the calendar of 2018)
The activities on each day will mostly revolve around butterfly and moth adventures but we can also add on excursions to dive into other parts of Albanian heritage and history.  For now, we are listing just a general idea of where we will be staying each night.  The day's activities will vary.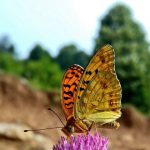 Itinerary
Day 1
Meet in Tirana in the morning.
Drive to Shkodra. Lunch in Shkodra and then on to the beautiful deep valley of Theth. Overnight in Theth.
Day 2
We'll explore and adventure around the area of Theth, visit the village and take time to see what butterflies and moths we find around. Overnight in Theth.
Day 3
We'll hike to a nearby meadow with the presence of a lot of insects, butterflies, springs and views of stunning wild mountains all around. Back to Theth for the overnight.
Day 4
Transfer back and exploration of the shores of the large and beautiful Lake of Shkodra. Visit the Rozafa Castle in Shkodra. Overnight in Shkodra.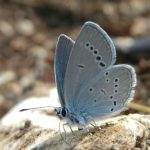 Day 5
Early departure to Koman. Take the ferry and cross to the eastern side of the huge artificial but beautiful lake. Drive to Valbona. Check in at hotel. Overnight in Valbona.
Day 6
Full day exploring the meadows and the fields of Valbona. More than 50 kinds of butterflies can be expected to be found only in this part of Albania in the months of June, July and eventually August. Overnight in Valbona.
Day 7 
Finish up with morning plans.
Depart for Tirana for flight home or transfer elsewhere (we'd be happy to discuss this!)
Price:
Starting from 699.0 Euros/per person (single supplement 149.0 euros/person.) Of course, we can take Albanian Lek, GBP and USD, too. We will discuss payment options with you. Final price will depend on nr of participants in the tour.
Price includes:
All expenses for your guides/driver.
Fuel and AC car/minibus/4WD rental depending on terrain.
Local taxes.
6 Nights in Standard double rooms in charming small local hotels.
All breakfasts, picnic lunches and dinners too. It will include lunch until day 7 when we expect to get to the area of the airport of Tirana. We'll be happy to extend our services in case need will be.
VAT tax.